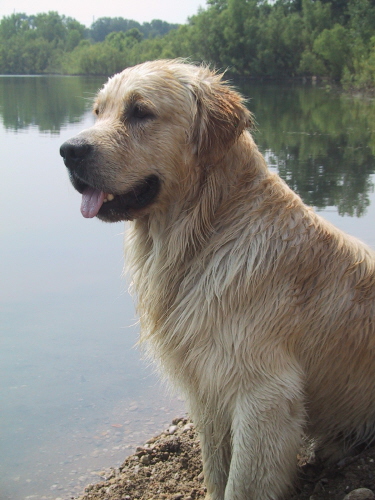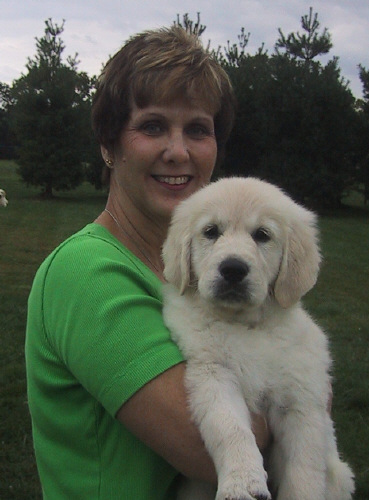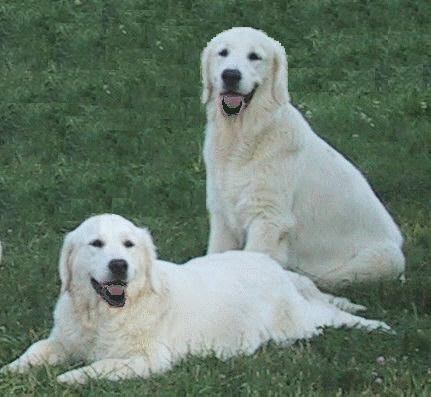 Spirit Golden Retrievers was established in 2004 with Logan, our first English Golden.
Located on 3 acres (1.2 hectares) in Springboro, Ohio, USA, we are dedicated to the raising and breeding of Golden Retrievers with direct English bloodlines.
Sometimes called "British Creme", these dogs have the typical loving Golden Retriever personalities. They differ from the "American Golden" in that they have a slightly curlier coat along their top ridge and have wider noses and heads. Their color can range from a deep gold to a very light cream.
It is our real pleasure to be able to share our home with these beautiful animals. They spend quality time everyday with our family and sleep in the house with us at night. Well socialized Golden's are such a joy.
We are honest, ethical breeders who make it our priority to produce sound, top quality show and pedigreed puppies with the wonderful laid back Golden temperament. All dogs bred are certified in eyes, heart, hips and elbows. They are imported from some of the best, champion producing kennels in the world.
If your browser is not showing a video, click here.